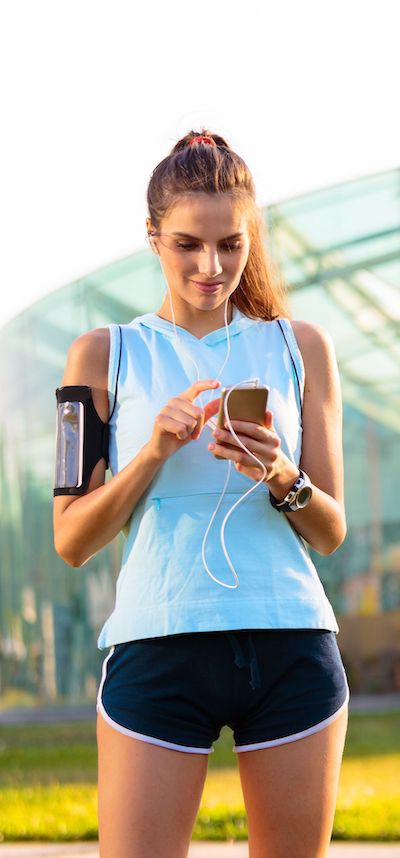 DO GOOD FOR YOURSELF AND FOR THE PLANET!
We invite everyone to join the movement! Subscribe to the mailing list and get notified when the Active Giving app is available. In the meantime…
1. Follow us on Instagram
Follow @active.giving on Instagram to get notified about the app launch, community events and special chances to double your tree planting impact.
Be active and track your activities. You can run, cycle, walk or participate in a virtual fitness class. Simply use your existing fitness app to track distance (km/miles) or your energy (kcal).
Post your activity in your Instagram story and tag @active.giving. Prior to the app launch we will use the post to record fitness activities and convert them into trees planted.
4. Plant trees with our global network of partners
Active Giving provides funding to tree planting projects based on the total amount of recorded fitness activities. (Read about Active Giving platform partners here).
Wondering how it works? Visit the FAQs page.
Active Giving FAQs
Why do you do what you do?
user
2020-01-10T18:04:36+01:00
We believe that the act of doing good in today's world is not in-line with our daily behaviors, actions and tools. Therefore we want to tap into an existing behavior of our users (sports activity) and combine it with existing spendings of companies (spending marketing budgets) and with that increase funding volumes non-profits receive to create a higher impact on current issues.
Born out of own personal experiences where funding for non-profit projects has not worked out as planned we want to support people in doing good. And involve them into doing those good actions more regularly also in order to become aware of what action is needed.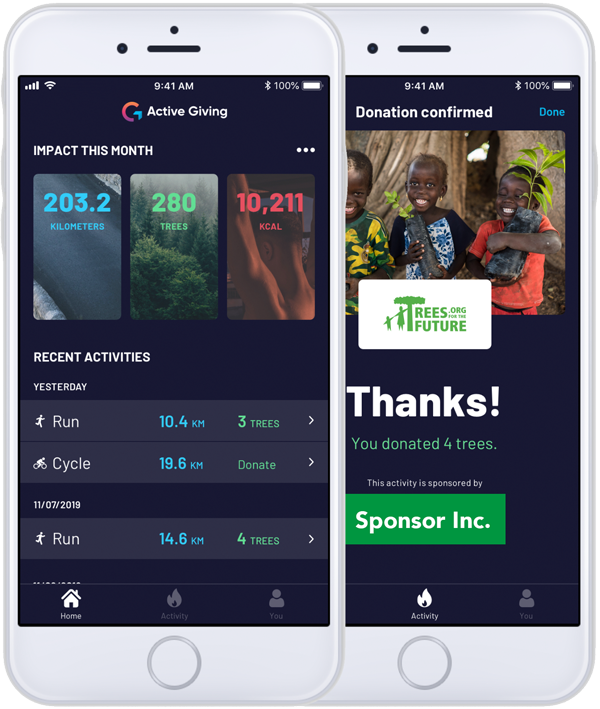 Sign-Up for our Active Giving App Beta Launch on April 22nd 2020.
Here is what it offers:
See how many trees you planted.

Use the app to track fitness activities.

Enter an activity manually after you've finished it.

Synch your activities from Strava.

Build a team challenge to do good with your community.
Join the Beta Phase
Your Content Goes Here
Lorem Ipsum
[contact-form-7 404 "Not Found"]