The loss of our forests affects the life of millions of people, animals and accelerates global warming. While many of us would like to contribute to a better world, not enough actions are taken. To be part of the solution, Active Giving has created a platform that enables active people to contribute to social and environmental projects while being active.
To become an #activegiver people share their fitness data with our donation platform, which then converts the collected datas into donation eligible points. These donation points will then be used to fund non-profits around the globe.
trees financed through Active Giving by covering 58.424 km and burning 317.430 kilocalories.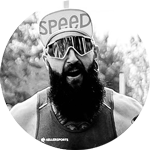 "I'm an Active Giver, because running is my passion. It connects people no matter what gender, religion or origin, to run together. Let's plant trees with our runs."
Rene Claussnitzer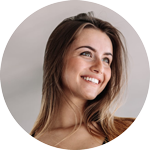 "With Active Giving, my workouts evolve from activity that is good for myself to activity that is good for the world. I've been given a renewed sense of purpose that fuels my workouts as a driving force for positive change."
Lauren Krüger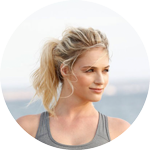 "Doing yourself a favor by moving your body AND planting trees at the same time. Everybody should participate. It's so easy to do good. What else are we waiting for?"
Ricarda Magduschewski
ACTIVE GIVING IN A NUTSHELL
The principles of the Active Giving model are simple: don't enforce any behavioral changes, but make this world a better place.
This can be achieved in three simple steps:
Still have questions? Read through our Frequently Asked Questions.
Active Giving FAQs
Why do you do what you do?
user
2020-01-10T18:04:36+01:00
We believe that the act of doing good in today's world is not in-line with our daily behaviors, actions and tools. Therefore we want to tap into an existing behavior of our users (sports activity) and combine it with existing spendings of companies (spending marketing budgets) and with that increase funding volumes non-profits receive to create a higher impact on current issues.
Born out of own personal experiences where funding for non-profit projects has not worked out as planned we want to support people in doing good. And involve them into doing those good actions more regularly also in order to become aware of what action is needed.
EVENTS WITH ACTIVE GIVING
Clean Up 030
April 4th 2020, 10.00 AM – 11.30 AM
and every other 1st Saturday in the month
at Berlin Runbase.
Monthly 60-minute run for which equipment is handed out to get out and collect trash. Afterwards you will be rewarded with a small workout and some tea.
Clean Up 030 Run
Every 1st Saturday in each month, the CleanUp run takes place.
Get out your running outfit, we will equip you with gloves and bags and we can get going. We will run for 60 minutes during which we will collect as much trash as possible and can be carried by us.
This run is not about kilometers or pace, but about a clean Berlin.
When: Every 1st Saturday each month 10.00 – 11.30 AM
Where: Runbase Berlin, Schleusenufer 4, 10997 Berlin
These companies already partnered with us for events and other sponsoring activities. Find out more about how you can become a sponsor.