The Active Giving app enables you to do good for your own health and also for the health of our planet. Active Giving converts your physical activities into contributions to environmental projects.
Use the Active Giving app to track your runs or bike-rides, sync them from Strava or enter your last workout and learn how we use your activities to do good.
Each contribution is supported by a company, that cares about the planet and your personal wellbeing.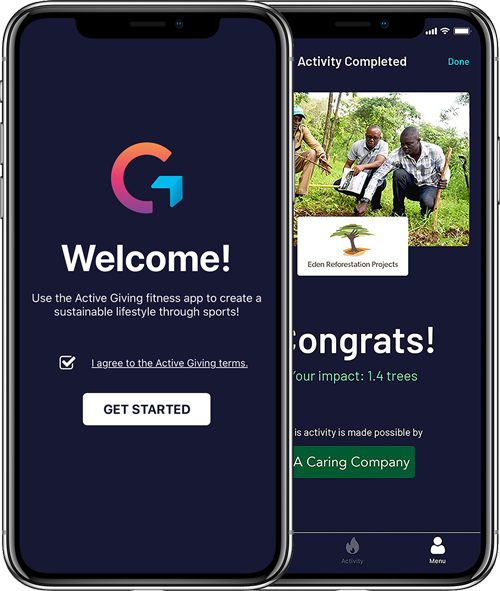 Your App for personal wellbeing and the wellbeing of our planet.
Here is what it offers:
See how many trees you planted.

Track activities with GPS.

Enter an activity manually after you've finished it.

Synch your activities from Strava.

Select your preferred project.

Build a team challenge to do good with your community.
Download Now!