We're excited to take part of this year Berlin Trail Testival (BTT) that will take place in Grunewald on October 21st from 10.00 to 16.00 (local time).
Along with the Teufelsberg, the Grunewald is one of the most popular trails in Berlin and is now the perfect setting for a trail running event.
Trail runner and Active Giver, Stefan Kliemann founder of the BTT, has brought together more than a dozen sports brands for the event, giving the Berlin trail running and running community the opportunity to test their way almost completely through the world of trail running equipment and of course have a lot of fun together on the Grunewald trails.
What's even more special about this edition? BTT is focused on sustainability in running – and how runners and brands can reduce their CO2 footprint. For this they partnered with different companies like Active Giving, Patagonia, Protect Our Winters, Masterborn, Racemappr, and local store Meilenweit Potsdam.
Activities will include:
Test runs in the latest gear, a plogging run with POW & WC Trailrunning Team Germany Athlete Adrian Niski who will give us insight on how to travel greener.
Talk from Katharina Hoffmann from The Good Run who'll talk to us about safe running in winter.
For every registration through Racemappr, BTT will plant an extra tree.
With Patagonia BTT will offer a workshop on how you can repair your kit (because the most sustainable kit is the kit you already have).
With Michael Fuchs – a pro when it comes to sustainability – we offer another workshop on how suitability works in general and how sustainable is Sport and running.
With the support of Masterborn and Meilenweit Potsdam we have created a Berlin Trail Testival TEAM on Active Giving, with the goal to plant 2023 trees! BTT will start turning your test runs into trees on October 21st!
You can already join the BTT TEAM with code
BETRTE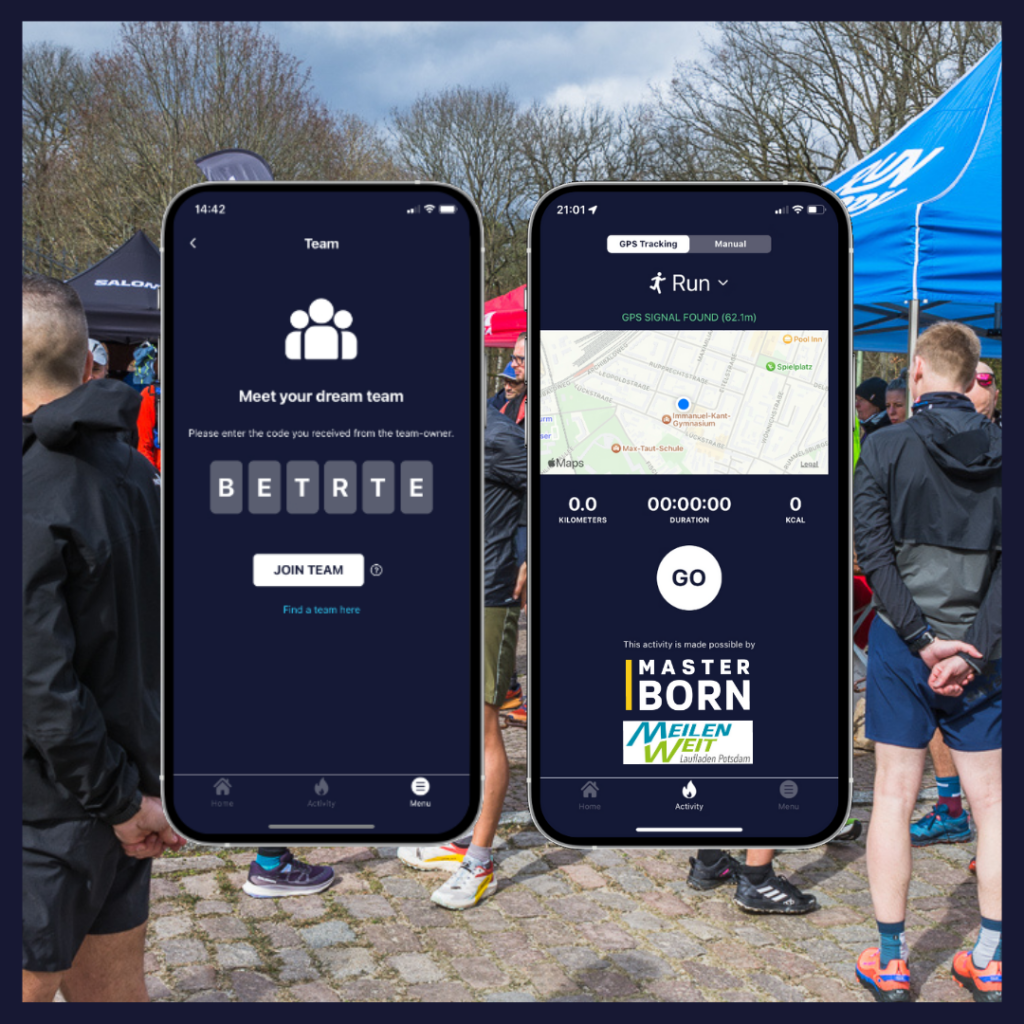 When? Saturday, October 21, 2023 from 10 a.m. to 4 p.m
Where? Kaisergarten, Havelchaussee 61, 14193 Berlin
The central meeting point and place where the events take place is the rustic Bistro Kaisergarten (Kaisergarten, Havelchaussee 61, 14193 Berlin), right next to the Grunewald Tower.
The program is :
10am – Doors Open
11am – #1 Test Run with Ricarda & Marco (TNF Booth)
12pm – Panel Talk 1 & Plogging with Adrian
1pm – #2 Test Run with Ricarda & Marco (TNF Booth)
2pm – Panel Talk 2 with Katharina (The Good Run)
3pm – #3 Test Run with Ricarda & Marco (TNF Booth)
4pm – Farewell
More than 100 participants are expected and participation is completely free. You can register here. By the way, you can always find current information about the Berlin Trail Testival on Instagram.