In preparation for the Salzburger Business Run held on 14th September 2023, the International Biathlon Union (IBU) initiated the IBU Staff Climate Challenge 2023. This event was all about raising money for a good cause while encouraging a healthy lifestyle among the staff.
By using Active Giving, physical activities were turned into funds for the chosen organization – Protect Our Winters (POW).
POW was chosen for a reason; they've been a key partner in shaping the IBU's Sustainability Strategy and have kept supporting its success by educating IBU staff and Athlete Ambassadors. Recently, they co-hosted the Ski Industry Climate Summit with Atomic, making a space for important people to work together on serious climate action in the winter sports sector. IBU's Head of Sustainability, Riikka Rakic, also attended the summit, meeting with a broad ranges of industry stakeholders.
Over two months, the dedicated IBU staff collected a total of €2,532.68 for POW, all through their activities recorded on Active Giving. The prep for the Business Run turned into a way for physical fitness and caring for the environment as weekly HQ runs and yoga sessions saw good participation. When the day came, five strong IBU teams, each with three runners or Nordic walkers, joined the beautiful trails of Salzburg, running along with 7,500 other excited participants in the Salzburger Business Run.
Here's a quick look at the Staff Climate Challenge via Active Giving: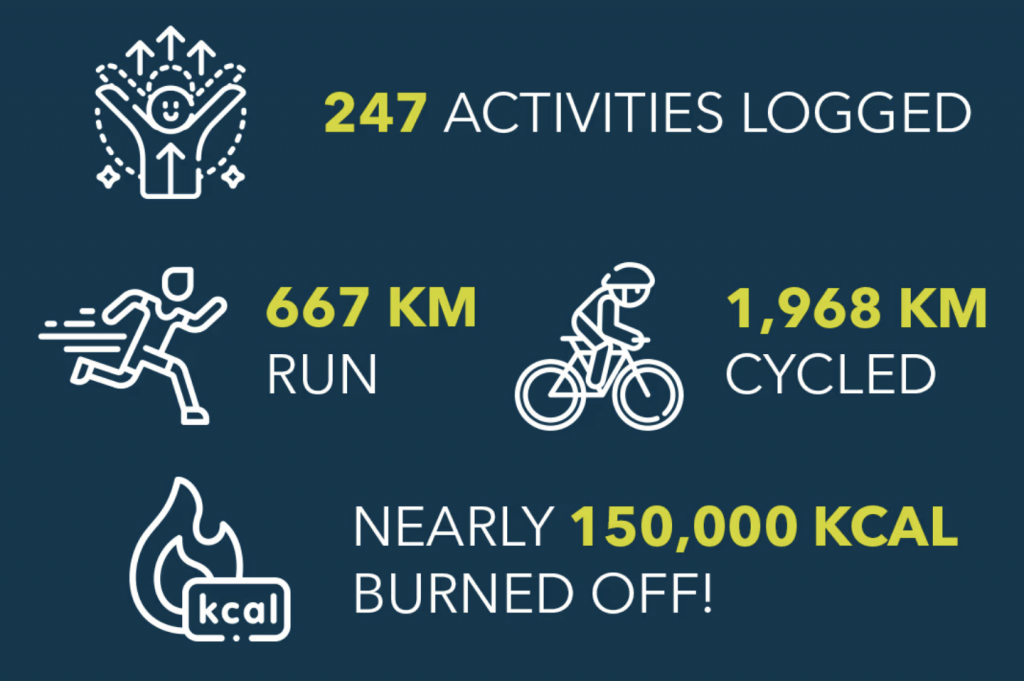 A breakdown of the activities shows a mix of engagement:
Running and cycling were the top with 33.6% and 23.5% of the activities, respectively.
Workouts, hiking, and yoga also had good participation, showing a well-rounded approach to fitness among the IBU staff.
Looking back at the IBU Staff Climate Challenge 2023, this event highlights the importance of working together towards a better future. The IBU keeps showing a spirit of active involvement, growing a Biathlon Family that's not just fit but also aware of the environment. Through efforts like these, the path towards a more sustainable winter sports community and a healthier planet continues.