ISPO Collaborators Club and Active Giving are joining forces to create a collective climate action through movement leading up to ISPO Munich that will take place November 28 – 30, 2022
ISPO Munich is the Leading International Trade Show for Sport and created the ISPO Collaborators Club a platform where passionate athletes test and develop new innovative products together with brands from the sports industry. In this way, ISPO ensures that sports enthusiasts can participate in the development of future products, that their opinions are heard in the right place in companies, and that their ideas are thus incorporated into the creation of new products. Through their feedback and creative ideas, members can actively participate in the development of new products.
Today we are launching together with ISPO Munich and the ISPO Collaborators Club the ISPO Munich Runners Team. With the goal to plant 2 022 trees by the end of November. The team will support our project partner Eden Reforestation Projects.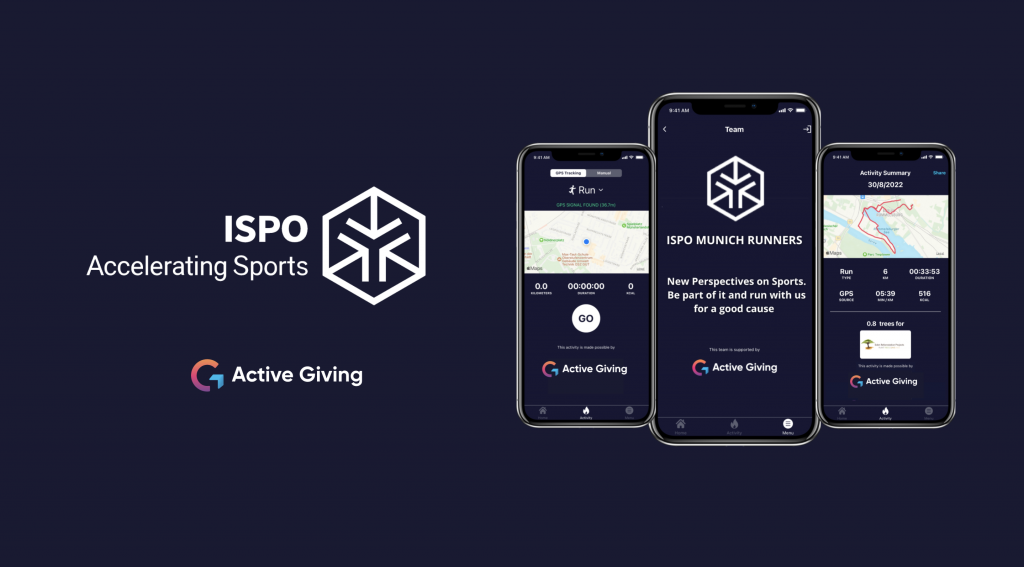 ISPO is more than a venue, more than a fair, more than an international network of platforms: At the very heart, they are humans. They are part of a global society, and as members of this society we all have to do our share when it comes to tackling the challenges we are facing. The ISPO group has a responsibility: It goes far beyond bringing people, brands and products together, it goes far beyond becoming more sustainable. In a world that seems to become more and more complicated, it is important to base our actions on ethics and science. In a world that is growing increasingly complex, we need to look at the bigger picture.
To support this vision of a better future for all, we invite your to join the ISPO Collaborators Club (you can register for free here) as well as their ISPO Munich Runners Team on Active Giving with code ISPOMR.