One week ago, our #activator and eco adventurer Clément Chapel, founder of Ploggathon, completed "The 24 hours of the mask"  in Paris. Producing on his body an effort similar to the unbridled exploitation of resources and the weight of pollution on the planet, he ran for 24 hours in Paris, accompanied on a bicycle by Nicolas Vandenelsken (Uni-vert Sport association) covering more than three times the distance of the Marathon: (130.2km). They collected 941 covid-19 masks abandoned in the streets of Paris.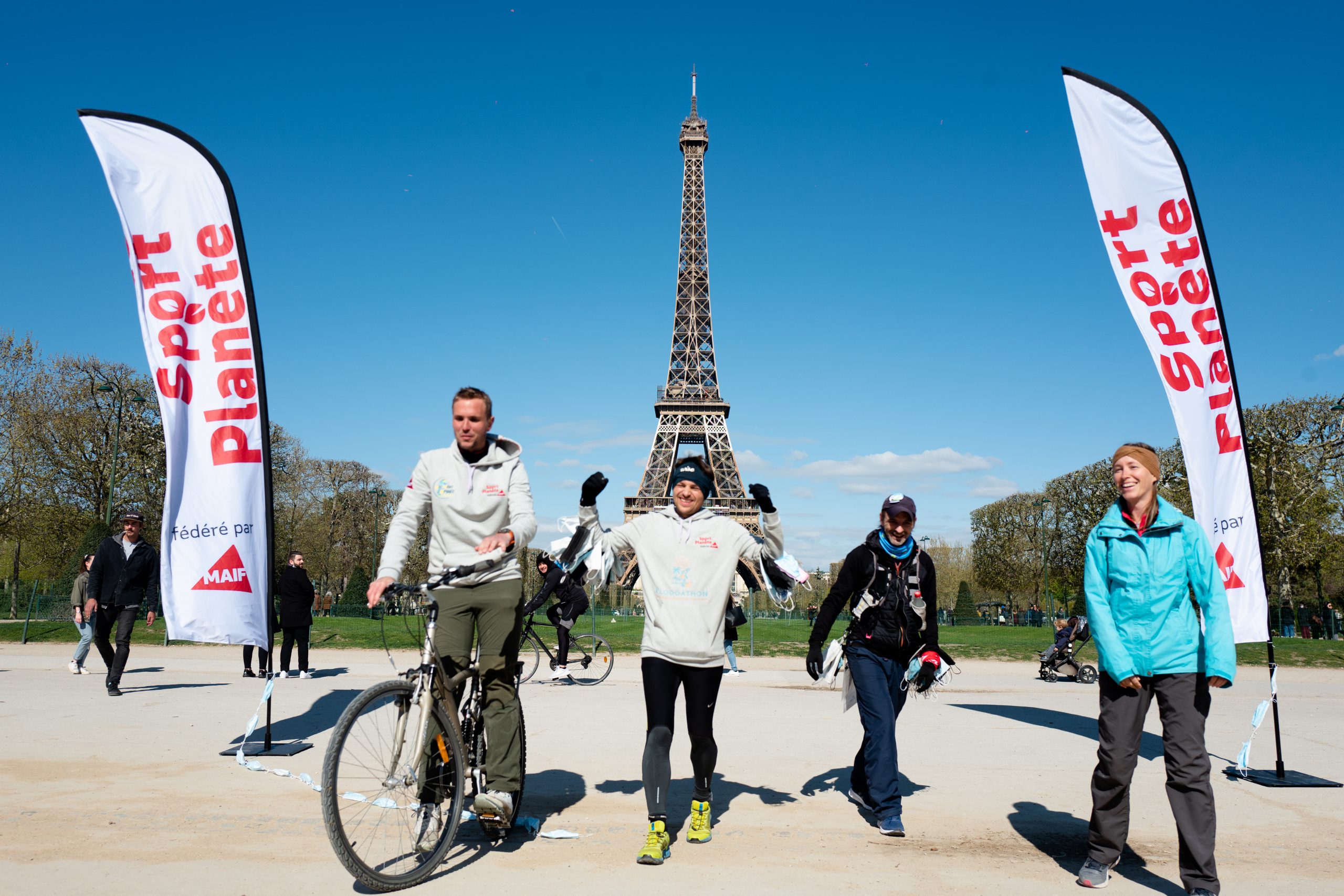 Every hundred masks collected are transformed into clothes by the artist Carnet de Mimi, and for every hundred masks collected, Ploggathon undertakes to plant a fruit tree through educational and citizen plantations.
Clément Chapel is not at his first attempt, from February 28 to March 6, the Ploggathon association organized the Maskathon Week in the Rhône Valley and the results are unequivocal, 2208 masks were collected in 40h30 of race i.e. 282 km covered in several emblematic cities of Rhône-Alpes.
Clément and his Ploggathon team on Active Giving already supported the plantation of 581 trees! To support them use code : PLOGGA