We're happy to introduce you to our #activator Nike Lorenz, who with her team #zumBäumeeinplanzen has already contributed to the plantation of more that 1 000 trees with our partner Eden Reforestation Projects.
Nike grew up in a hockey family. Everybody in her mom's family was or is playing hockey so we can say she grew up at the field hockey pitch. "I think I even saw a picture of me as a newborn with a field hockey stick in my cradle", Nike said. She is very active as she plays Field Hockey professionally and workout twice six days a week. She also likes running and to practice yoga to calm down. In the winter she loves snowboarding. During quarantine she even started playing a little tennis again.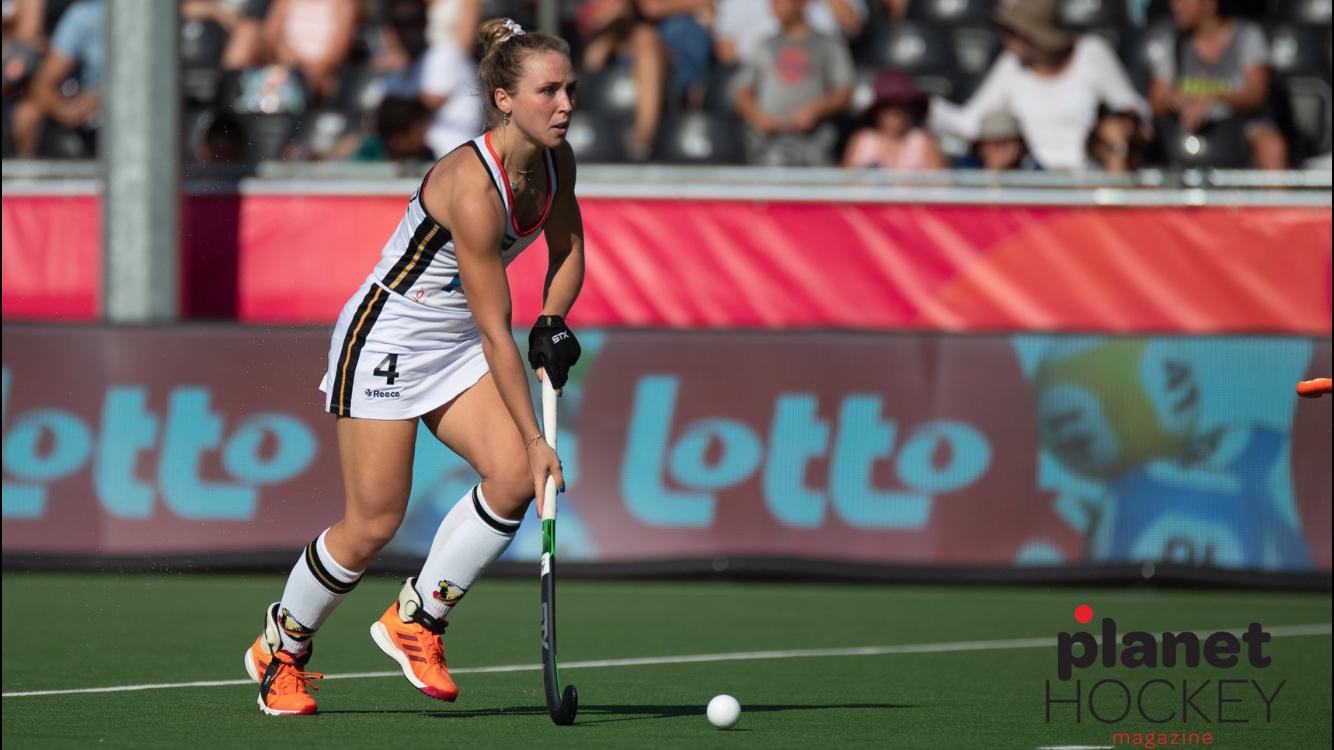 We asked Nike what her top tips for staying active and motivated were, she told us that she likes to set routines. She has a clear plan for the week, with a clear schedule on what and when she works out. This really helps her to skip the process of decision making, especially in the morning when it's cold and dark and maybe even rainy. This way she just gets up and knows what she has to do.
"Often I only really wake up when I start my podcast and start running."

 
2020 allowed Nike to pursue some projects that have been on her list for so long but she never really had the resources to focus on them. So, last year she started her own blog, called "Writing out loud", where she writes about pretty much everything that comes to her mind from books, over nutrition and to sustainability. 
Also she joined Sports4Future, an initiative for athletes and clubs to tackle the challenge of the climate crisis. On top of that she has become an ambassador of their newest project "Sports4trees" and got in contact with a lot of amazing people trying to fight the climate crisis, including Laurent, our co-founder. At the end of 2020 she started a Christmas-Tree campaign, where people could buy trees in a hockey forest and give them away as a Christmas present. This initiative enabled the plantation of over 120 trees over Christmas.
When asking Nike about challenge she overcame to launch her project she simply replied, "The greatest challenge was to just get going". She had the idea of starting her own blog for so long and it has always been in the back of her head, never really letting her go. When she started "Writing out loud" a lot of other projects and requests just kept coming and she was finally able to put all her ideas in to practice. "It was pretty much a snow ball effect and I really hope to keep that snow ball rolling for a long time".
Nike heard about Active Giving for the first time via LinkedIn after the press conference of Sports4tress. To her, Active Giving is "the perfect combination of taking care of yourself and the planet". On the one side, she knows how being active influences her mental and physical health but also how hard it can sometimes be to actually get the workouts in. She believes the App can really help giving people a purpose to finally do something good for their bodies but also feeling connected to a community. On the other side, with the launch of the hockey forest, she noticed how people did want to fight the climate crisis but they were sometimes missing the platform to engage with.
"I realized, how much power is behind sports and that it can be the final spark for people to engage in climate protection."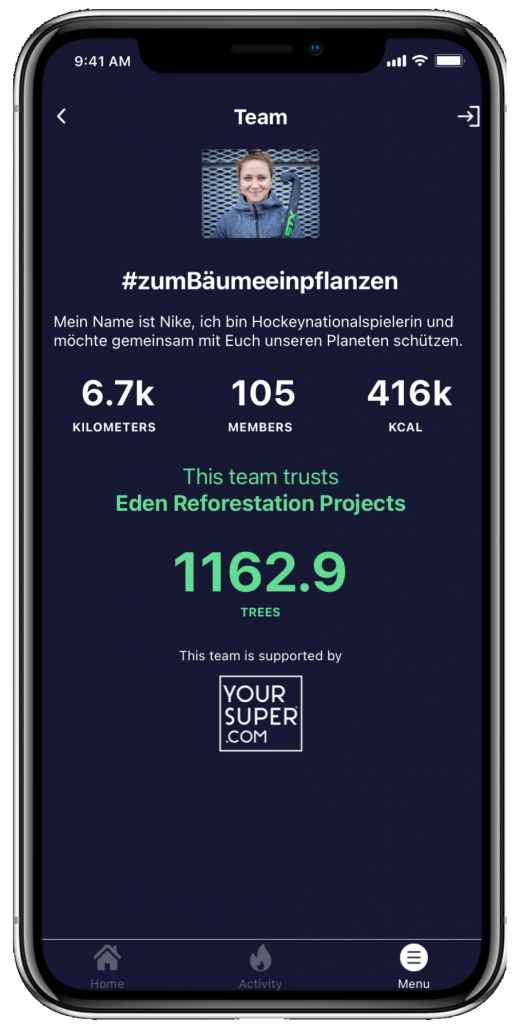 With the experiences with the hockey forest she also got to know her big community much better and she realized that they wouldn't wait a second to get moving to plant some trees as long as it made them feel connected and purposeful. This is what made Nike want to create her own team on Active Giving.
Her team has now more than 100 members! You can join her team #zumBäumeeinplanzen with code « HOCKEY ». As of today her team already planted 1162 trees.
Nike started her environmental conscious journey when she was about 19/20 (she is now 23), living alone and traveling a lot due to tournaments around the world with the national team. She noticed how her opinion on specific topics were solid enough so that she felt confident to share her thoughts. It wasn't really one specific thing or moment, it rather came at her slowly and "now it's a huge part of who I am. I even feel comfortable when people look at me weirdly when I pop out my own lunch boxes at the airport or so."
We asked Nike to give us her tips to incorporate sustainability into our daily lives: 
BRING YOUR OWN CONTAINERS!!:D. It was what she started with. She set herself a little rule: no reusable cup, no coffee. It helped her reinforce a routine of always having her own cutlery, coffee cup and bowl with her when she would leave her house. So again, the routine helps her to skip the process of decision making or rather remembering.
Grocery shopping with your own bags
Choosing bike over car
"It all profoundly consists of one behavioral change: being conscious about your decisions, their consequences and your environment."