Active Giving is travelling to Australia with our Activator Lily Brazel! Lily shares a great passion for sports playing for Australia Women's Hockey Team, and for our planet as she is building her own sustainable athletic apparel brand – Stature.
Lily started playing hockey when she was 7 years old and has been playing hockey ever since. Being a member of the Australian team, Hockey has been a full time commitment for Lily with sometimes about 8-10 trainings per week. Mixing hockey sessions, running, and gym. Outside of hockey Lily loves yoga through which she feels connected with her truest self. She also enjoys playing beach volleyball with friends and recently started to get into climbing as well. 
No surprises that Lily would rapidly become one of our #activator as she has launched in 2019 – Stature – a sustainable athletic apparel brand. Stature operates within a closed-loop system to ensure all resources they use can be repaired, repurposed, recycled or composted back into nature.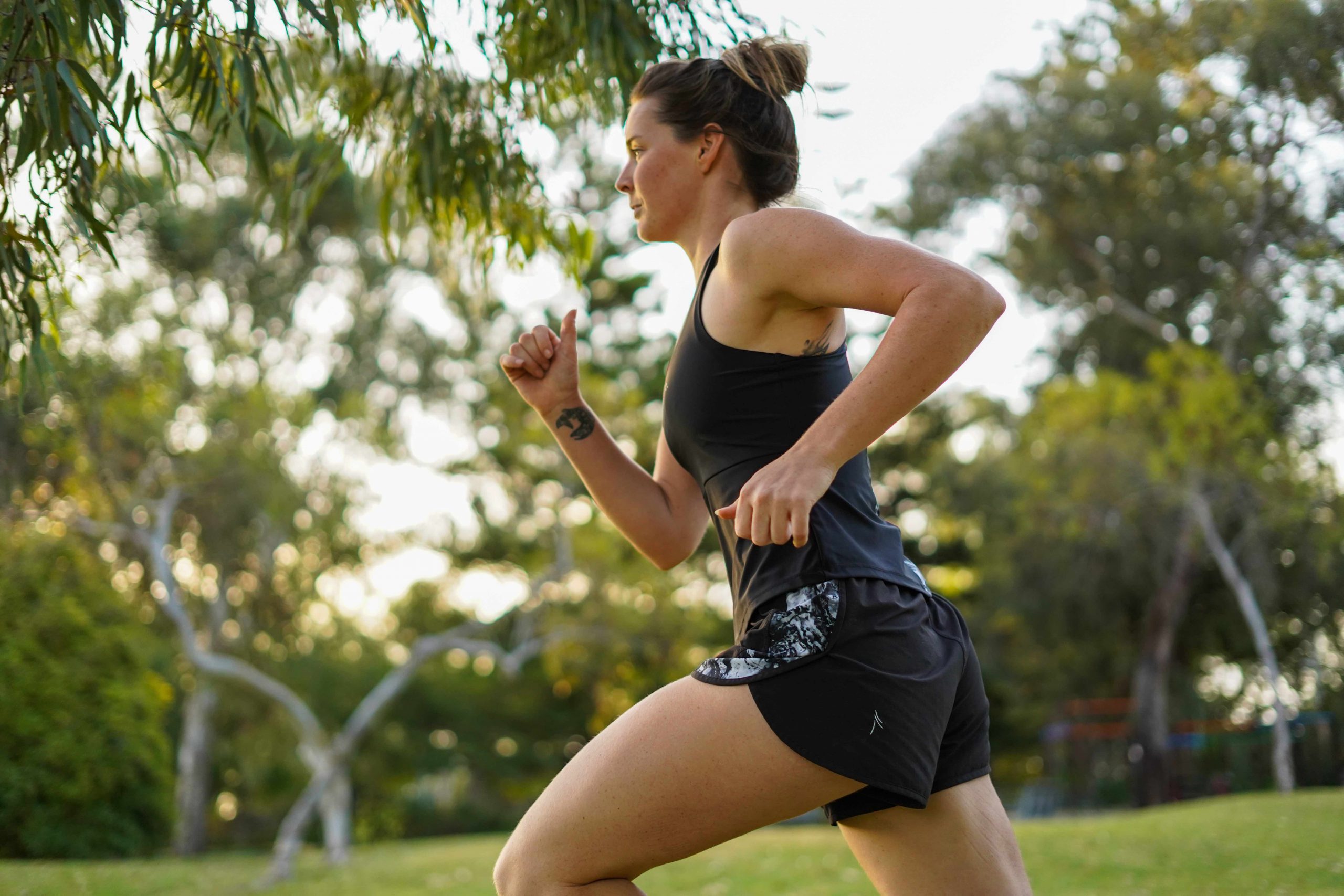 Her mission is to change how the athletic apparel industry operates by creating a circular, transparent and dignified solution. In Lily's words "this can only be achieved when we pay attention to all parts of the process – from the materials we source (their environmental and social impact), the production of our apparel (the social, cultural and environmental impact), the lifetime of our apparel (design longevity, quality and emotional value), the afterlife of our apparel (the environmental impact) and the way we communicate, collaborate and advocate for change." 
Building a sustainable brand comes with a lot of challenges which Lily also sees as joys. Specially during the researches phase to ensure she was making the most informed and sustainable decisions. She keeps on learning as much as she can so that she can continue to make smart, sustainable choices that will drive her and Stature closer to their mission. 
Lily was brought up to be an environmental warrior and to stand up for what she believes in – and caring for our Earth. Her family has always been quite aware of environmental issues. Since she was about 15 or 16 her family lived plastic free at home and was conscious of where they were sourcing their food from. Since age 16 or 17 she has been vegetarian and/or plant based. 
In her early 20's she really started to become more concerned and connected to our Earth and started to learn more about the fashion industry and the food industry, which really got things changed for Lily. 
"Over the last few years I've really felt like it's my duty here on Earth to bring about change – to dedicate my work and my energy to helping our Earth survive."
When asking Lily to give us one simple way for people to incorporate sustainability into their daily lives, her response is "A big for me is plastic. We need to avoid plastic as much as we can." She advises us to start thinking about what we buy when we do your grocery shopping – notice all the things in your basket that are packaged in plastic. The good news, she says, is that there are ways to shop to avoid plastic, "it just takes more planning but once we can get the hang of it, it will seem crazy how we shopped before." 
Lily and her partner also make their own toothpaste, moisturiser, house cleaning products, dry shampoo and more. "It takes time to get organised, but once you start doing it's very time efficient, easy and A LOT CHEAPER!"
Lily heard for the first time about Active Giving through an article written by Lew Blaustein on the GreenSportsBlog and thought "it was such a fantastic idea". She contacted our founder Laurent right away to hear about the app and then eventually had him join her podcast, The State of Us. 
On top of that, Lily is an EcoAthletes Champion!
For Lily, Active Giving represents a simple and kind way to have a positive impact on our Earth. "When you care about the environment, it is really hard sometimes when you feel like you can't be as environmentally conscious as you want because maybe you have to drive your car or maybe you can't always avoid plastic. So being able to incorporate a way of giving back to our Earth through my everyday activities gives me joy and also some hope about the future."
Lily now has her own team on the Active Giving app and will pull people in her community together to help our Earth! We're very excited for Lily's support on spreading the word about Active Giving in Australia. 
Coming back to sports, training as an elite athlete for the Olympics Games or World Cup is a different mindset, says Lily. It's a relentless pursuit towards a goal… a pursuit that can sometimes be mentally, emotionally and physically draining. All sessions are set out for the team members and they are committed to being at those sessions. It's their job. "There's no snooze button or a moment of saying 'I'll go tomorrow' – we have to turn up."
In down time away from hockey, which COVID-19 was created, Lily had to find new ways of enjoying exercise. Exercising has always been her job or part of what she had to do to achieve her goals. It was never purely for fun. So now she's trying to find ways of making physical activity fun in her life and that's what motivates her to be active – knowing that the movement will bring her joy and connection with friends.